Hello Dark Warriors!
The Dark Warriors, Ice Warriors, and Rebel Penguin Federation have declared war on DCP and have successfully invaded their capital, Summit! With this newly enacted war, the BLACK ICE ALLIANCE (BIA) has been formed. The war officially started on July 16, 2020 and ended with the Invasion of Summit on July 18, 2020.
DCP tried to get their allies from the NDA to defend parts of their land, but the majority of their allies had pulled out of the alliance. The Doritos were only able to fight IW back during their invasion, but DCP were faced with an unfortunate loss.
RPF had a successful invasion of Chinook and might I add, that their invasion was exceptional even though DCP weren't there!
DW successfully re-invaded Snowy River and the rest was history!
♦♦♦♦♦♦♦♦♦♦♦♦♦♦♦♦♦♦♦♦♦
Invasion of Summit
♦♦♦♦♦♦♦♦♦♦♦♦♦♦♦♦♦♦♦♦♦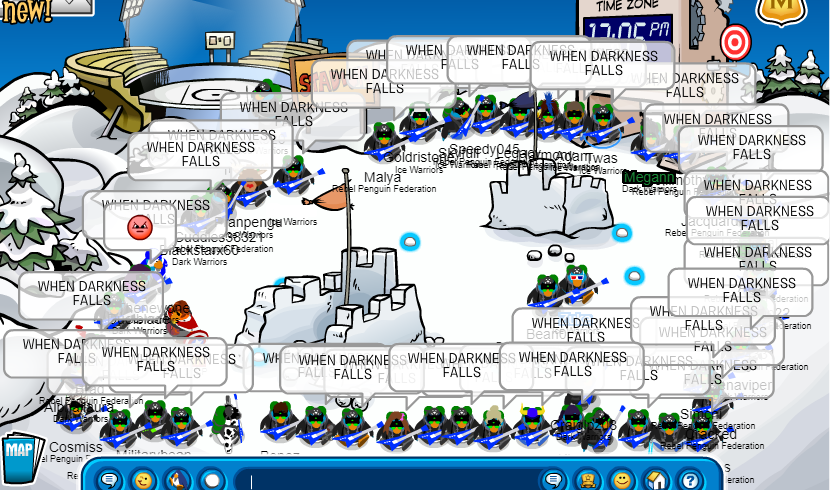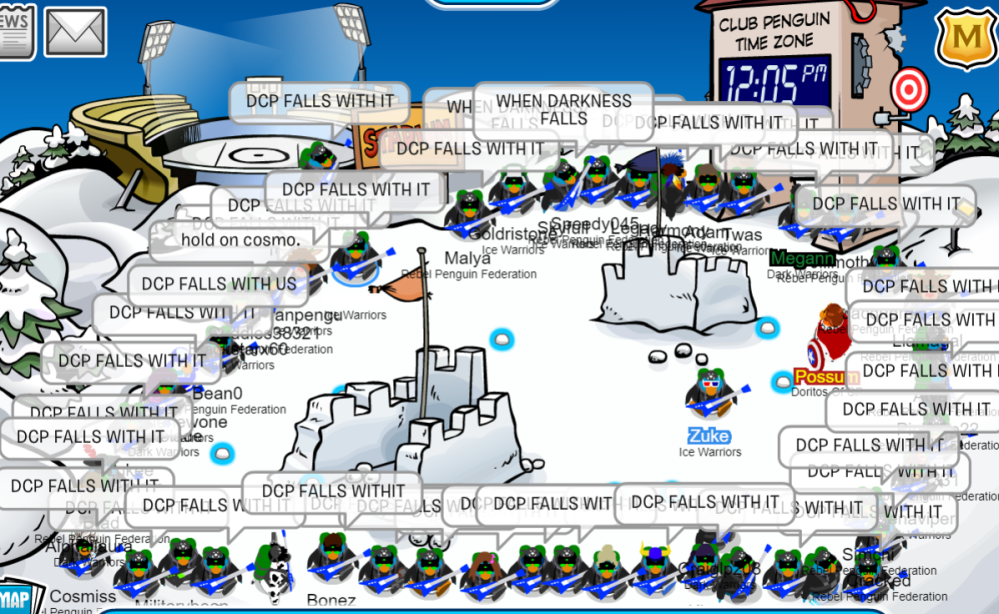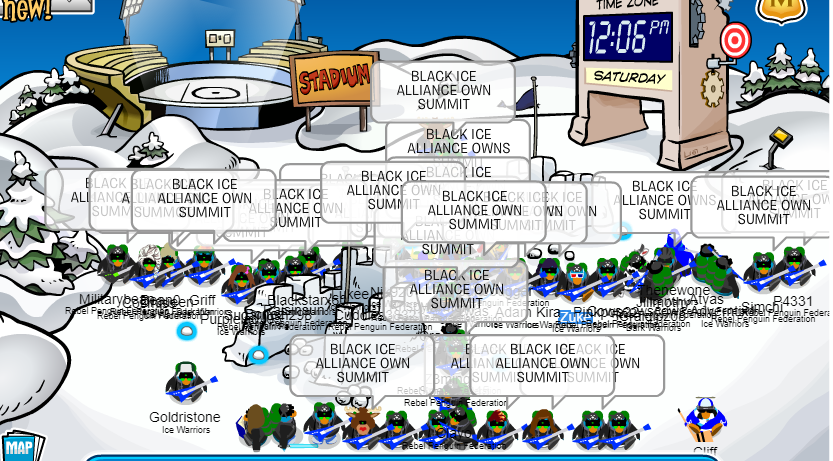 Filed under: dark warriors cp, Dark Warriors News Central, DWNC Special Reports |